all my writing
hi! this page is still under construction but when its done it will include all my writing, fiction, essays, whatever!

featured!
FNAF Oneshot/drabbles chapter 2: Storm
A Sun and Moon Celestial Spirits au in which you are chosen as the sacrifice to appease your towns angry spirits.
684 words, one chapter.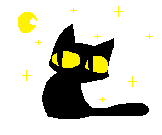 Rest. a moon/reader oneshot
ultimate nonbinary femcel core winifred olmsted
We're Building a Fort in the Rain direct link a03 link
something sweet, a corner, regret
freddie fyrelyghts first day of work-staring into a mirror
The trouble with human civilization

Covers
i just do these fur fun, for the most part using google search results. i dont own anything but my writing.